With wrapping paper flying through the air and a sense of mystery throughout the office, the 16th December marked Rockett Home Rentals' annual Secret Santa swap-around.
Gifts were exchanged and whilst everybody adored their presents, there was one which trumped them all.
I'm sure many of you will be familiar with Minnie, the office dog, and her pivotal role within the company but what you may not know is that she's a poorly little thing having been diagnosed with cancer just over a year ago.
We may be faced with Minnie's last Christmas so Hayley's Secret Santa came up with the present of all presents to immortalise Minnie forever.
And here's the masterpiece: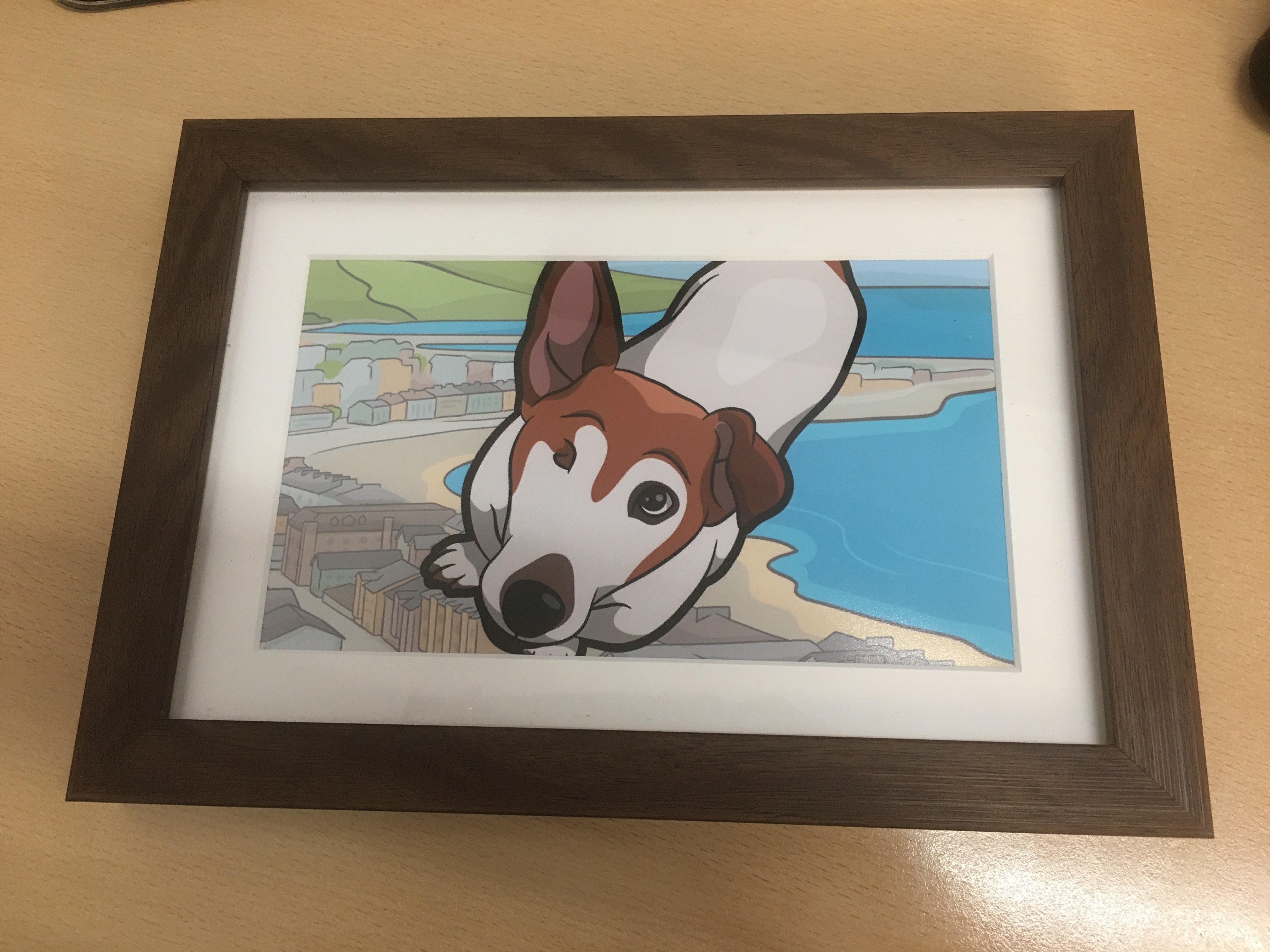 The artist wonderfully captured Minnie's character and got the whole one-eye-floppy-ear look down to a T. In the background you'll notice a seascape which is Hayley's hometown of Aberystwyth so we're not sure anyone could come up with a more fitting present.
Whilst this year's Secret Santa may not have remained quite so secret, we're sure to be drawing names from a hat for many years to come.